About SONGbiscuit.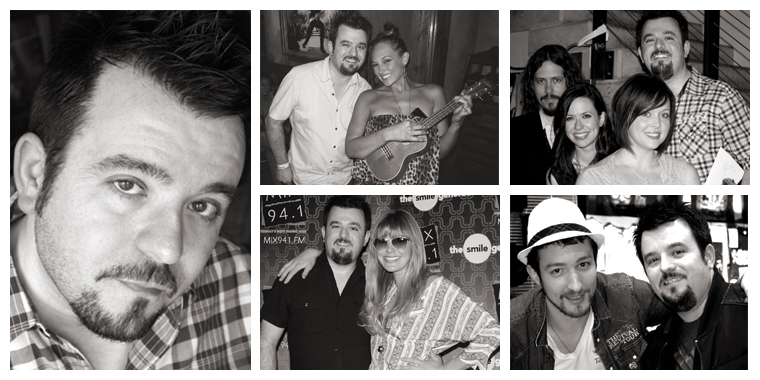 SONGbiscuit is a video-based music blog created & solely maintained by music and radio enthusiast Benjamin Padgett from Las Vegas (by way of the Carolinas).
The simple goal of this blog is to post new and unique music by artists you know and many that you don't, usually via music videos or video recordings of live performances. I keep my ears to the musical railroad tracks of the world, and only the tastiest bits that I find make it into the 'biscuit mix.
You will not find lengthy articles, reviews or interviews on the 'biscuit. I try to keep words to a minimum such that the music and the accompanying videos stand on their own. If you prefer superfluous articles full of ridiculous musical metaphors and little substance, there is an endless supply elsewhere on the web.
Many genres of music are featured on the 'biscuit, but there is a continual focus on Americana and Blues from Texas to Tennessee and beyond. Also expect a lot of modern music out of Ireland and the United Kingdom.
Being the huge fan of music that I am, I try to go to as many shows as possible in Vegas and beyond. Sometimes I'm lucky enough to meet artists before or after their show. A few that I've met are shown above, including Anuhea (from Maui, Hawaii), The Civil Wars (from Alabama & California), Grace Potter (from Vermont), and Frank Turner (from the UK). When cameras are allowed (or when I'm able to sneak one in), I love taking photos during live shows. You can see a gallery of some of my favorite shots on my photography website PhotoRaconteur.
As for SONGbiscuit, you can follow the blog here on Tumblr or on Twitter, and on YouTube you can subscribe to a feed of YouTube videos that I feature here on the blog. An RSS feed is also available.
Also be sure to check out my musicSTORE which is powered by Amazon and offers vinyl albums by artists that have been featured here on SONGbiscuit along with a selection of turntables that I recommend.
If you would like to share some new music with me to consider posting on SONGbiscuit, please submit a link or video here. If you would like to contact me for any other reason, please feel welcome to email me.